Abenefit2u asks "Are you missing the daily commute?"
03/11/2020
Abenefit2u asks "Are you missing the daily commute"?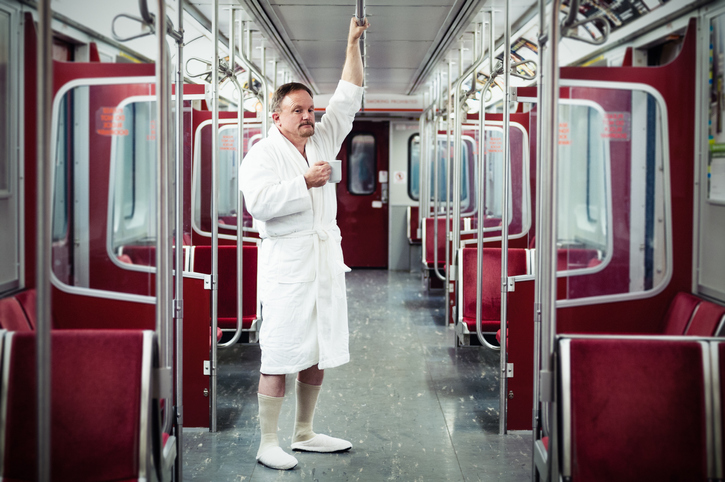 We have been hearing great things from our clients and candidates about how successful homeworking has generally been for most. Technology has enabled jobs that have been historically office based to be efficiently performed from home. This success could potentially lead to long-term flexibility for workers to continue working remotely, at least some of the time, once this crisis has passed.
Lockdown undoubtedly changed the way the UK works and the commute is no longer a daily ritual for many. Whether it be sitting in traffic on a motorway, squeezed into a tube, train or bus or risking life and limb cycling along busy city roads, the departure of the daily commute is surely a good thing?
According to the TUC (November 2019) the average daily commute in the UK is 59 minutes. It takes Londoners the longest to get to and from work, travelling for 1 hour and 19 minutes each day. This is followed by people in the South East and the East of England who on average spend just over an hour commuting to/from work every day.
However, since COVID has changed the way the nation works, it has effectively done away with the commute for the vast majority who are currently based at home for the foreseeable future. You may think this has had a purely positive effect on the nation's workforce but a report from BBC Worklife discovered that a commute can actually provide some benefits to our mental and physical health.
For example the commute acts as a buffer between work and home life. A chance to either prepare mentally for the day, or to clear your head after it. Without this clear definition between work and home life, the lines between the two begin to blur and this can affect your mental wellbeing and your relationships at home.
And what about fitness levels? Obviously, the commuting cyclists are at an advantage here and a bus or train journey doesn't carry the same physical demands as a 10-mile bike ride or a Zumba class. But it typically does require a walk (often at pace!) to and from the station or bus stop. A study suggested that these short bursts of activity can make a real difference in fitness levels. Analysis of data from the English National Travel Survey showed that roughly a third of public transport commuters met the Government's recommendations of 30 minutes exercise a day, through their commute alone.
Transport companies are understandably concerned about the continued reduction in passenger numbers; they are another casualty of this Virus, along with the station coffee shops and newsagents. Transport companies are trying to build confidence with extra cleaning and social distancing rules but perhaps you are one of the many people who still do not want to travel on public transport. Will this affect your current job or factor in your future career choices? The option to work from home has historically often been a question we are asked by candidates but now this aspect of a job does have more prevalence and we are working with our clients to establish their long-term views on remote working. Like many areas of our lives the commute as we know it has changed. The Department for Transport is working with Train companies to develop 'flexible' season tickets in recognition that when we are ready to embrace the commute once more it will most likley be a reformed and less rigid daily movement of workers.
Previous Articles